About Us
Amfri Farms Limited which also trades as African Organic was registered in 1998 as a limited liability company specializing in the production, processing and export of fresh, dry and frozen organic fruits, vegetables, herbs and spices.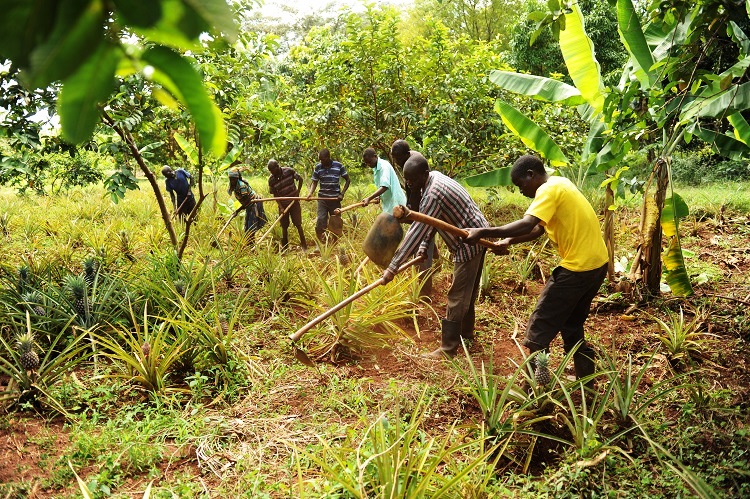 The company is a recipient of top organic food exporter awards and widely known as a leader in the sector. It is certified by IMO, Switzerland according to EU regulation (EC) 834/2007, Demeter standards and the USDA NOP Final Rule. Main export markets include EU (all products), USA (vanilla and dried fruits) and Dubai/UAE (all products). The company has pioneered many innovations in the horticultural industry in Uganda including being the first company to commercially produce dried fruits and recently the first company to commercially produce frozen fruit pulps for export.
The Company was the first to be certified in Uganda dealing in organic produce supplied by groups of out growers and the company farm (Kyampisi Farm). The company is owned by the Shivji family who are Ugandan-born Canadians who have been operating the Kyampisi Farm since the 1960's. The predecessor to Amfri Farms was Sun trade and Consulting Int (U) Ltd that started in 1990 with 25 individual out-growers and has grown to more than 100 farmers over the years.
Fresh products; organic pineapples, apple bananas, ginger, papaya, mangoes, jackfruit, avocadoes and passion fruits as well as chilies, bell peppers, herbs, gooseberries, aubergines, beans and others.
Dried products; dried pineapples, bananas, mangoes, paw paws, jackfruit and vanilla, dried herbs like rosemary, lemongrass, and spices like chilies, vanilla and ginger.
Frozen products; frozen passion fruit pulp, frozen apple banana puree, frozen mango pulp and dices, frozen papaya dices, frozen gooseberry pulp and frozen pineapple dices.
Company Vision
To contribute to poverty eradication, capacity building and the overall development of Uganda by exporting fresh, dried and value-added organic farm products.
Company Mission
To be the largest exporter of high quality organic fruits and vegetables from Uganda, whilst practicing fair trade to our employees and out-growers, and offering a high level of service and competitive price to our customers.
Company Philosophy
Amfri Farms is committed to consistently achieving the highest quality standards required by its customers, while ensuring safe and hygienic working conditions and fair wages for its employees and fair prices for its contracted producers.
---